MICROCAL 1100
Lightweight calcium silicate
MICROCAL® 1100 is a lightweight, pressure-resistant calcium silicate of the new generation. Through the addition of special agents pacifying infra-red radiation, the amount of thermal radiations is reduced and the thermal conductivity in the high temperature range significantly reduced.
MICROCAL® is physiologically harmless and represents the trend-setting back-up insulation for modern furnace concepts.
MICROCAL® boards are large in size and has a good thermal stability and low thermal conductivity.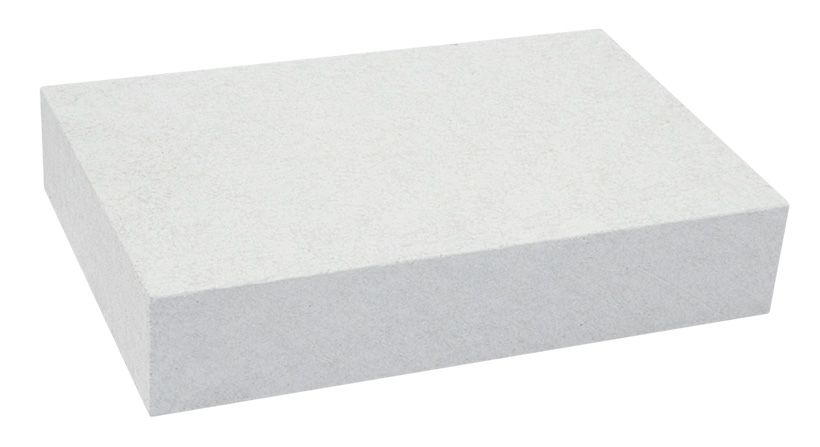 In addition to its outstanding thermophysical properties, MICROCAL® is resistant to the reducing protective gases, H2, CO, CH4, NH3, N2.
MICROCAL® boards are surface-active and absorb water but give this up again extremely rapidly. For work in combination with refractory concretes, a hydrophobic sealing primer, which can be applied in our works, is recommended. In this way time-consuming work with barrier film can be dispensed with.
Reduction of the energy and lining costs in thermotechnical plants and systems: We will be pleased to inform you about the thermotechnical and economic advantages that can be achieved in combination with our microporous product SILCAPOR.
environmentally friendly
good insulating properties
easy to machine
resistant to protective gases
low bulk density
low accumulation of heat
large-size
physiologically harmless