SILCAVER 55 fibreglass textiles
Ceramic fibre substitute materials
SILCAVER fibres are glass filaments.
SILCAVER products are outstandingly soft and ductile, do not cause any irritation of the skin and are harmless in respect of health. SILCAVER fibres are converted to
Ropes
Tapes
Braided packings
Woven products
SILCAVER products are non-combustible and have good thermal insulating properties as well as chemical stability to a large extent. These properties open up a wide spectrum of opportunities for use including:
Sealing of inspection hatches
Sealing of boilers and furnace doors
Our Technical Department will be pleased to advise you on the selection of the best material. For high-temperature application our SILCAFLEX textiles are also available to you as an alternative.
As an option SILCAVER 55 tapes can be fitted with self-adhesive foil. In this way time-saving and simple installation is achieved.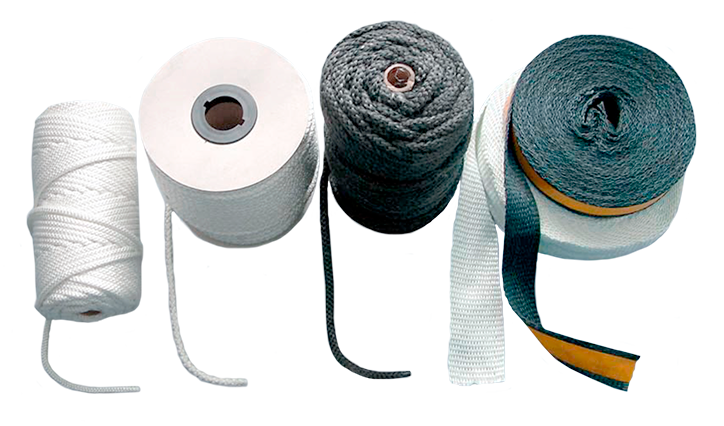 good insulating properties
high thermal stability
harmless in respect of health
flexible and tearproof
is not classified as carcinogenic