SILCAFELT
Fibre paper and fibre felt
SILCAFELT 130S is a flexible fibre paper with uniform structure and smooth surface.
SILCAFELT 140Z is a flexible fibre felt with high tensile strength.
SILCAFELT – products are made of ceramic fibres and special organic bonding agents. The bonding agents escape at temperatures in excess of approx. 200°C. These products are characterized by their high resilience, good temperature resistance and low thermal conductivity.
SILCAFELT is easy to work, cut and punch. Typical fields of application include high temperature gaskets, back-up insulations for the transport of liquid metals as well as expansion joints in refractory construction.
Note:
Our EG safety data sheet will inform you on the protective measures to be taken when handling ceramic fibres as well as on the related health risks.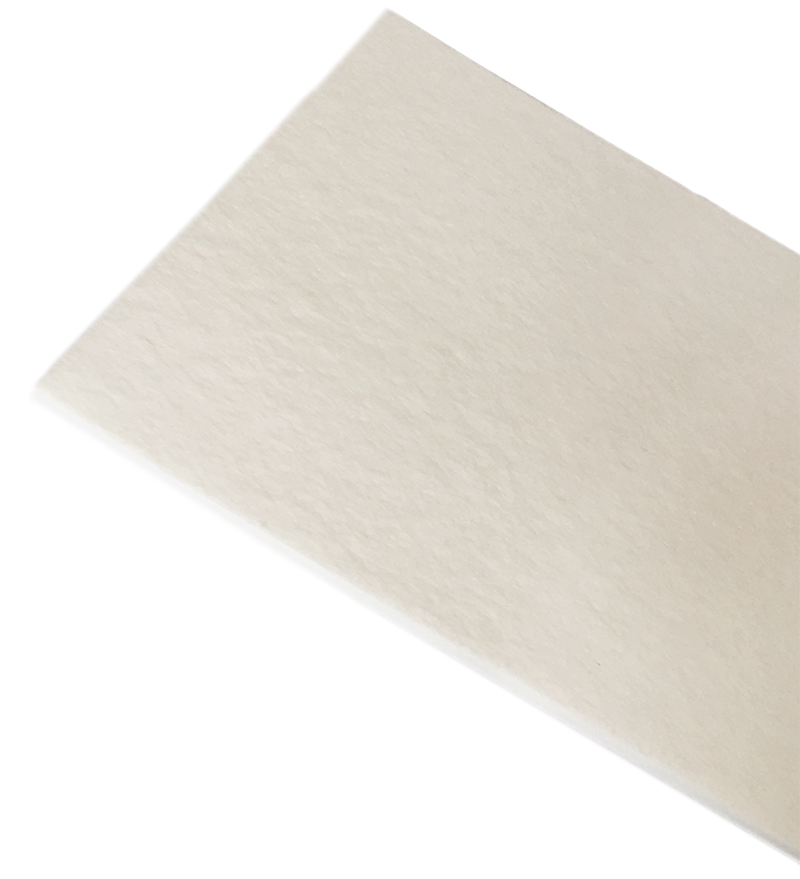 resistant to high temperatures
low thermal conductivity
easy to machine
good insulating properties