SILCAWOOL
Ceramic fibre substitute materials
SILCAWOOL 120, 120P and 130 are high-temperature fibres with increased bio-solubility based on calcium magnesium silicate and in this way represents an alternative to the previously known ceramic fibres. Thanks to their high bio-solubility the products do not require to be labelled as hazardous material.
SILCAWOOL has excellent thermal stability in normal oxidizing atmospheres. However, by reason of its increased bio-solubility, the product is subject to chemical attack, in particular in moist atmospheres in combination with acids / alkalis.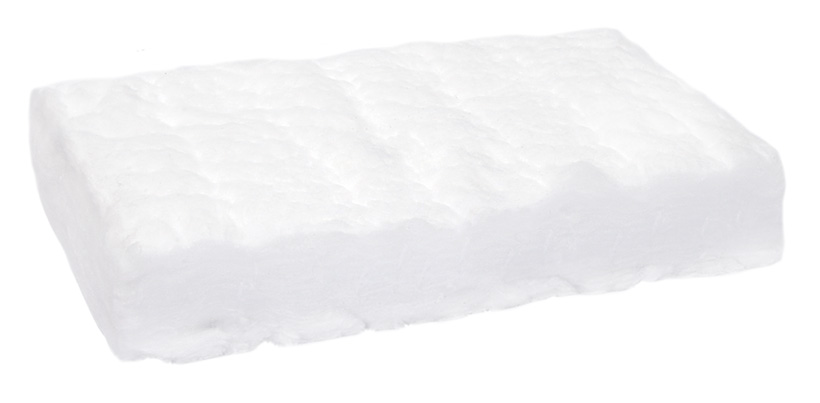 SILCAWOOL 120 fibres can also be supplied as loose fibres and possess lubricants which outgas when heated. Paper produced from SILCAWOOL 120 fibres contains binders which escape when heated.
SILCAWOOL 120P and 130 blankets are needled on both sides and possess high tensile strength. They contain no lubricants or binders which could be emitted on being heated.
SILCAWOOL 120P and 130 fibres are converted to boards and paper. These products contain binders which are released when the product is heated.

SILCAWOOL 120P or 130 blankets can also be used for the SILCABLOCK, SILCASTACK, SILCAFIX and SILCAPACK lightweight construction systems. However attention should be paid to the fact that technical parameters arise with the use of these high-temperature fibres other than those listed in the data sheets for the use of ceramic fibre mats.
resistant to high temperatures, low shrinkage
excellent resistance to thermal shock
good thermal insulation properties
lightweight, flexible and easy to process
low accumulation of heat
high bio-solubility
high tensile strength