Silca Service- und Vertriebsgesellschaft für Dämmstoffe mbH is a member of the Calsitherm Group.
Since the year of foundation in 1986 our company has grown continuously. As a reliable partner for the area of providing lightweight thermal insulation for thermal process plants and systems, we have gained a very good reputation in a wide range of industries.
Engineering
Profit from our know-how – the basic prerequisite for customer-oriented and future-aligned lining concepts. We provide thermal engineering including CAD documentation.
Production
Consistent quality requires the systematic co-operation of all parties involved in the processes of production, sales and application. In co-operation with our production plant we develop powerful and efficient products and systems that satisfy the high quality demands of our customers.
Machining
The most modern, computer-controlled machining equipment ensures a sophisticated level of quality.Flexibility, reliability and punctual provision of the products and services create the foundations for our success.
Quality
The certification in accordance with DIN EN ISO 9001:2015 guarantees our reliability as your business partner.
Construction of industrial furnaces and furnace installations
Mechanical engineering and plant construction
Construction of thermal apparatuses
Construction of chimneys, flues, fireplaces and tiled stoves
Thermal treatment systems
Steel and iron foundries
Aluminium and non-ferrous metal foundries
Glass industry
Ceramic industry
Fire protection in the marine and land-based sectors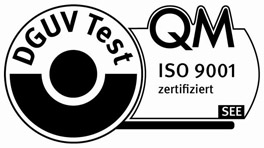 Silca worldwide
1

2

Mexico
Silca ceramic productos S.A. DE C.V.
Edificio 3
Col. Valle de Oro
San Juan del Rio, Queretaro
3

4

Germany
SILCA Service- und Vertriebsges. für Dämmstoffe mbH
Elberfelder Str. 200a
40822 Mettmann
info@silca-online.de
5

6

7

8

Malaysia
SILCA Insulation (SEA) SDN. BHD. Malaysia
8-1A, Jalan 8/125D
57100 Kuala Lumpur
Mr. Cheah:
cheahjiunwen@yahoo.com
9

10