CALCAST® CC 500
Density calcium silicate board (annealed)
One further high temperature isolating material out of calcium silicate is our CALCAST® CC 500.
This material has a volume weight of 1.200 kg/m³ and a maximum application temperature of 1.200 °C. The quality is outstanding due to its excellent thermal shock resistance. It is not without reason that this is the most thermal shock resistant product in our CALCAST® product group. The material is not wetted by liquid non-ferrous metals.
CALCAST® CC 500 is used for channel cover, for the insulation of heating lids, as protective shield and as baffle plate.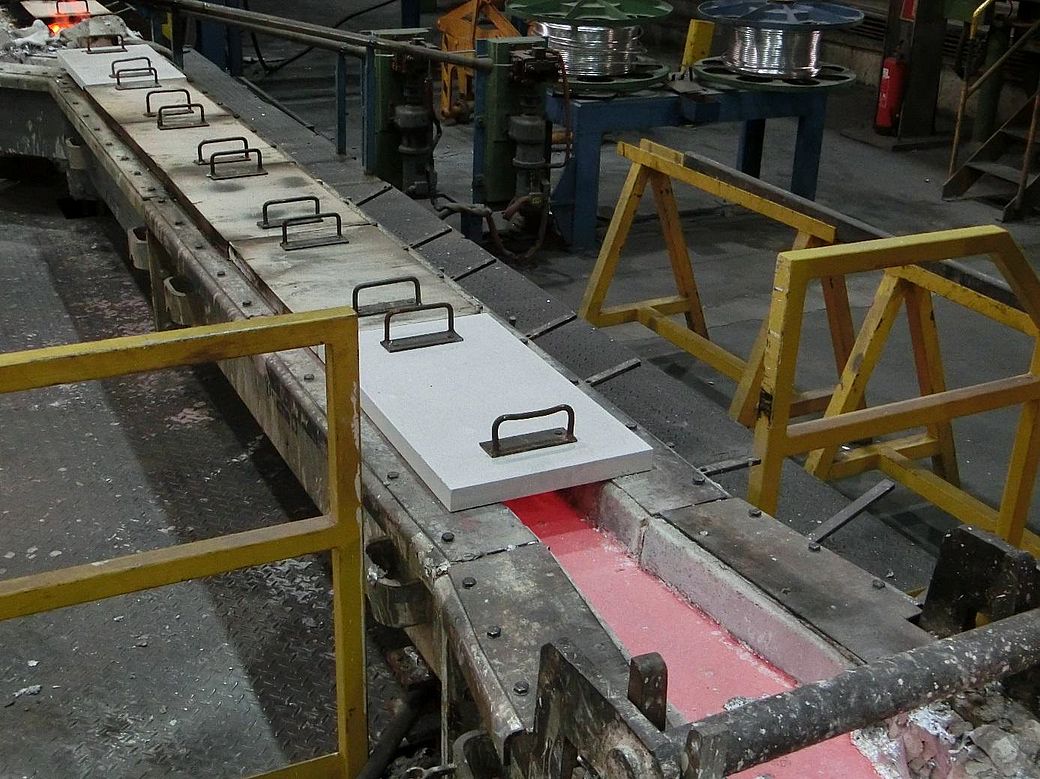 thermal conductivity
high productivity due to long service life
dimensionally stable
high compression and flexural strength
excellent edge stability
no reaction against basic or neutral media and lubricants
is not wetted by liquid non-ferrous metals
physiologically harmless
accurate workability in tight tolerances